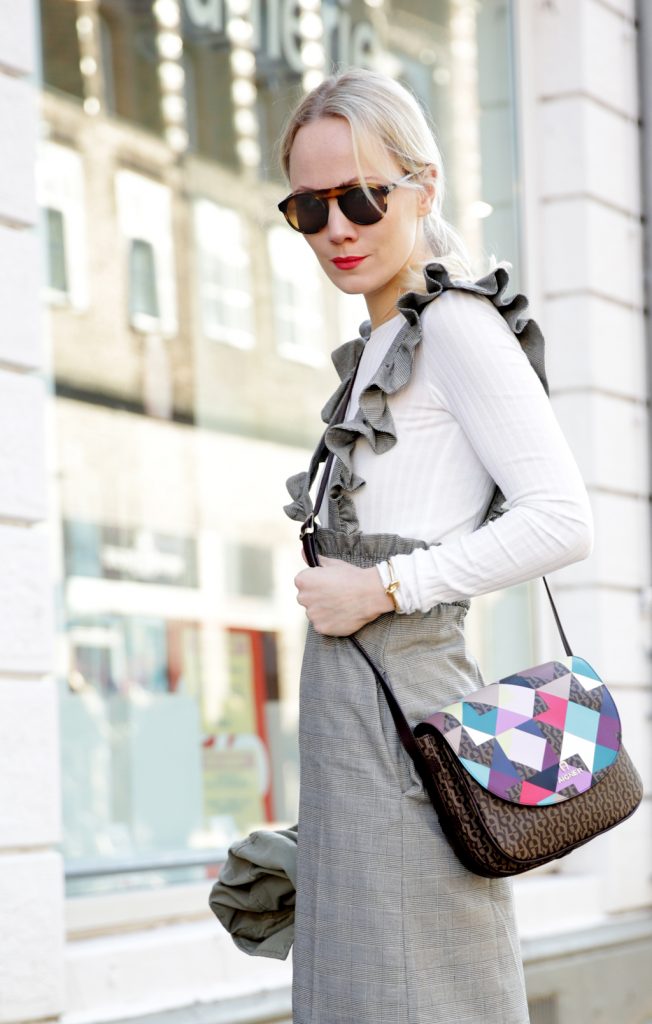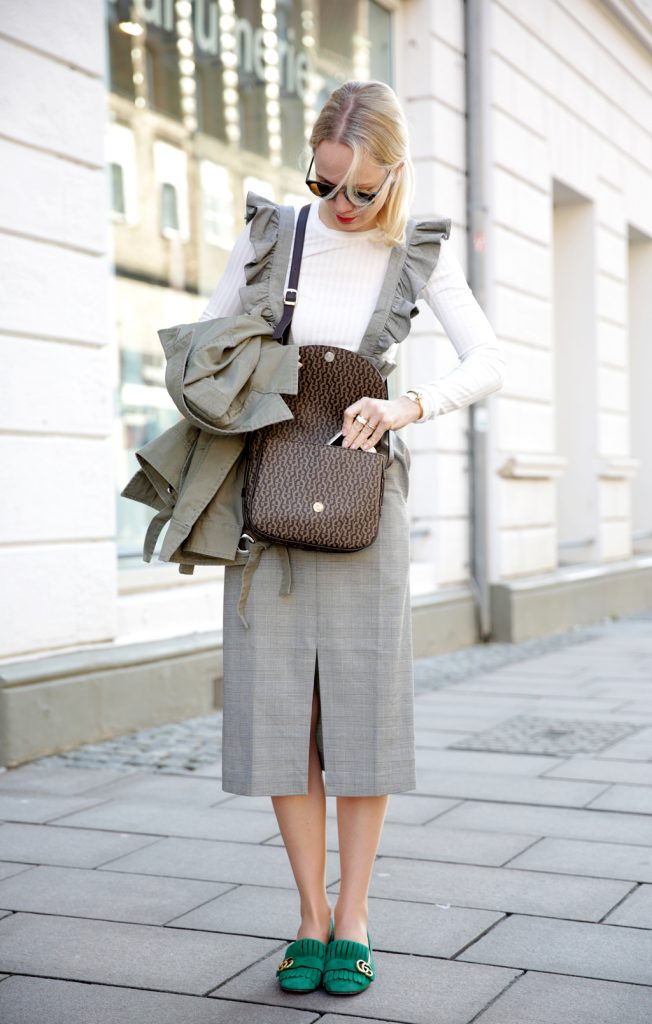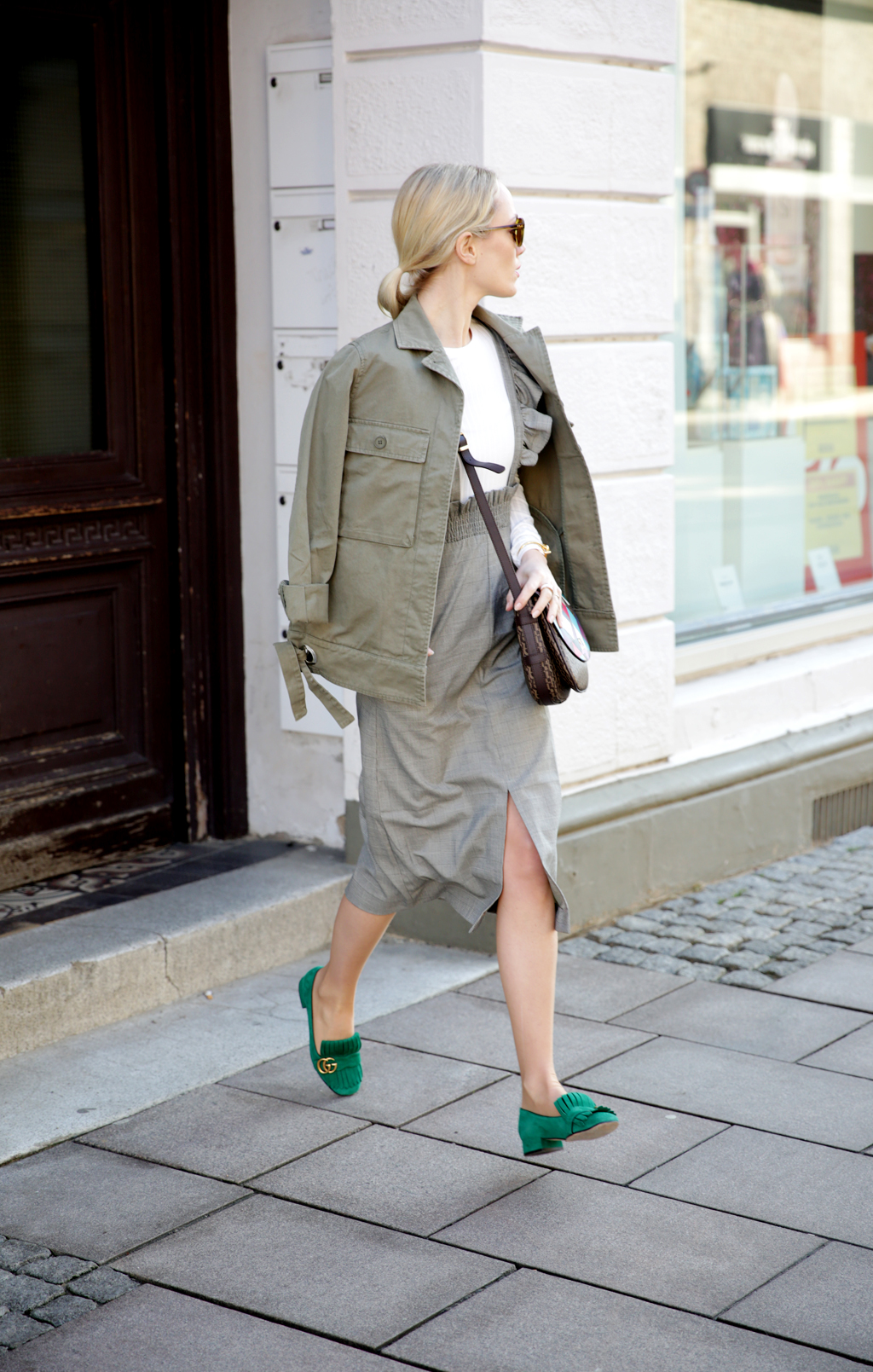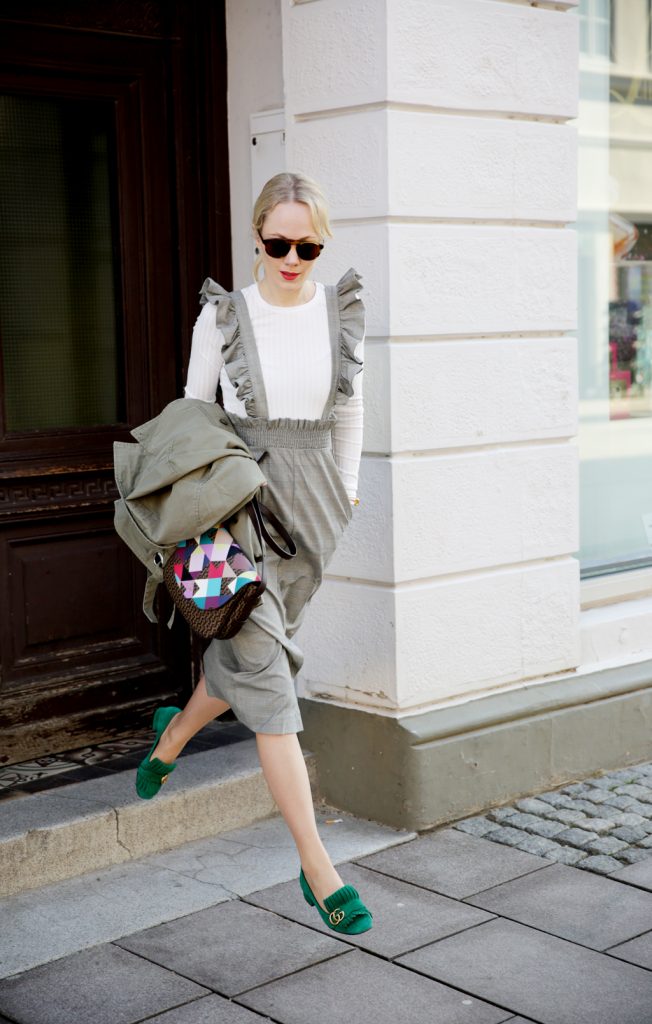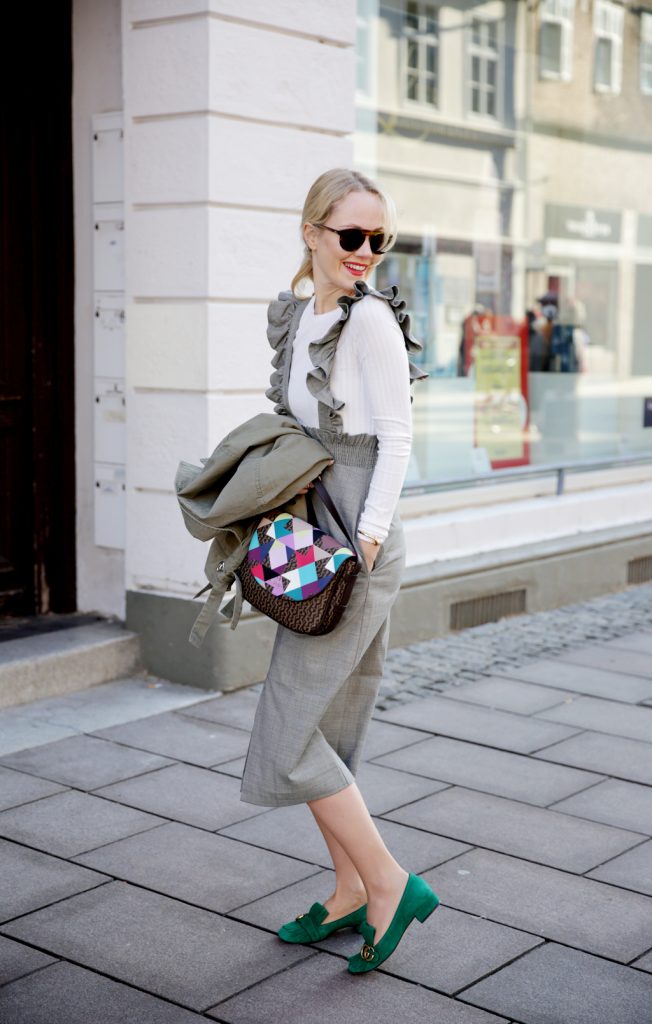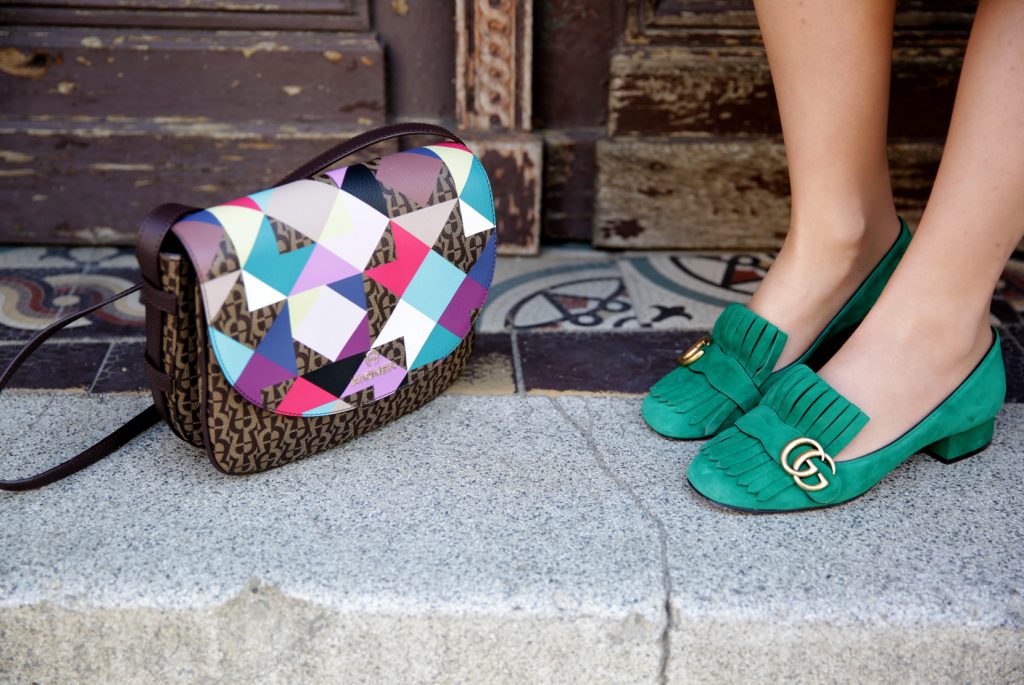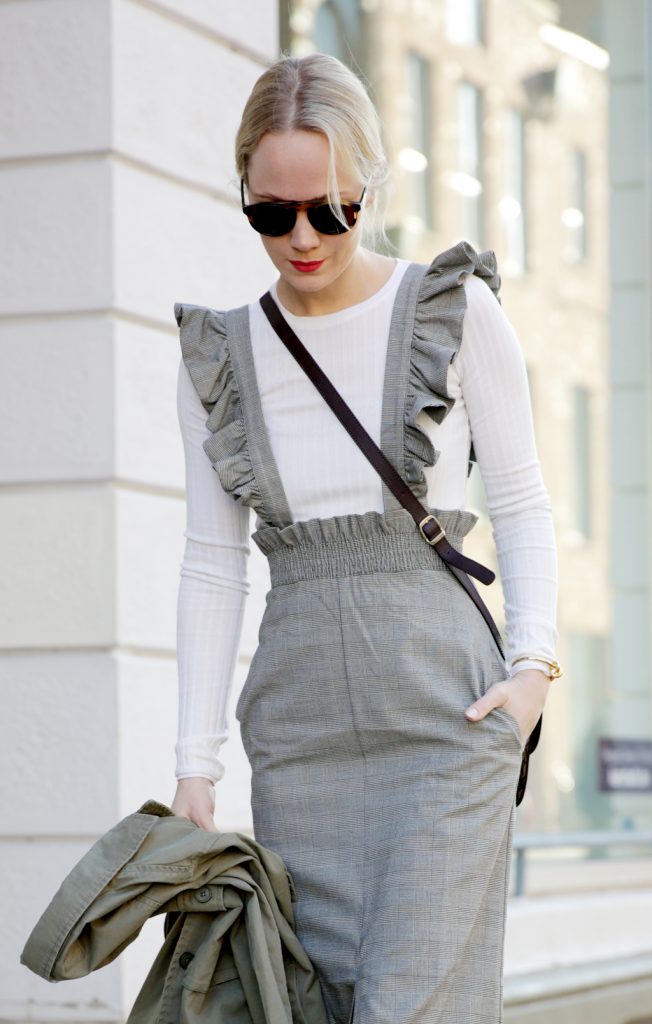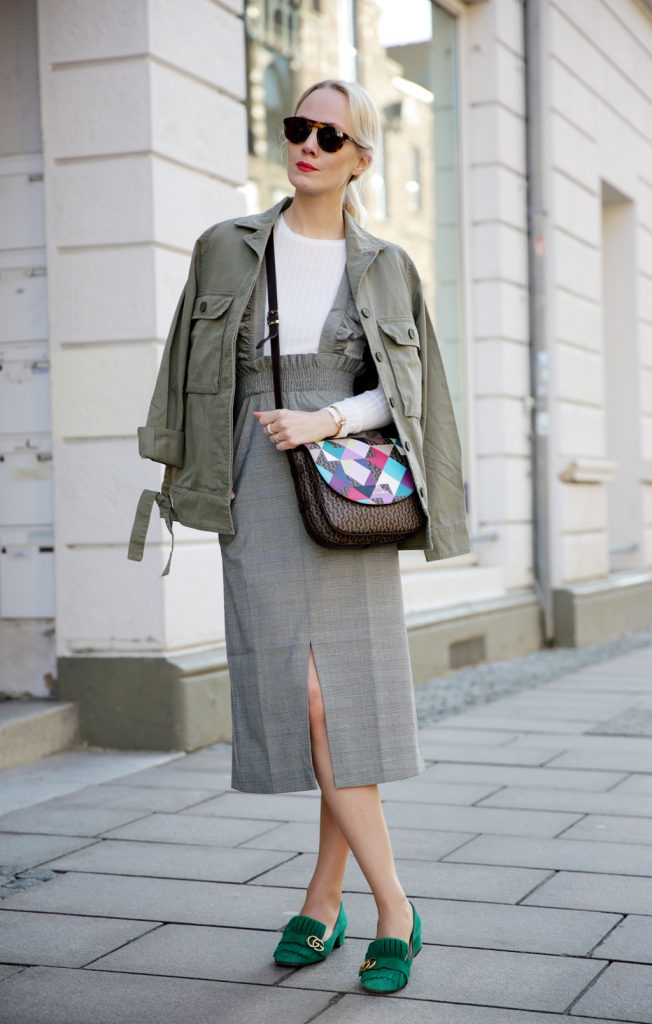 DAS LATZKLEID & DIE MILLITARY JACKE
Passt eine Millitary Jacke zu einem Latzkleid? Gegensätze ziehen sich ja bekanntlich an, oder? In diesem Fall trifft es den Nagel wohl auf den Kopf. Denn was könnte ein spießiges Latzkleid wohl mehr down to Earth stylen als eine lässige Millitary Jacke? Die Wahl ob ich diese Jacke von Edited the Label trage stand nie zur Frage, ist sie doch längst zu einem meiner liebsten Teile avanciert. Und ob nun zur Mummy-Jenas, zum Blümchenkleid, unter einem dicken Daunenmantel oder eben zum Latzklied mit Volant-Trägern – es gibt so Kleidungsstücke die gehen einfach immer!
Dazu noch die grünen Gucci Pumps und die mega mega coole Zoe Bag mit dem Kaleidoskopia Print. Èt Voilá – wunschfrei, ähm ich meine ein Glitter-Look!
Habt einen schönen Abend, Kate