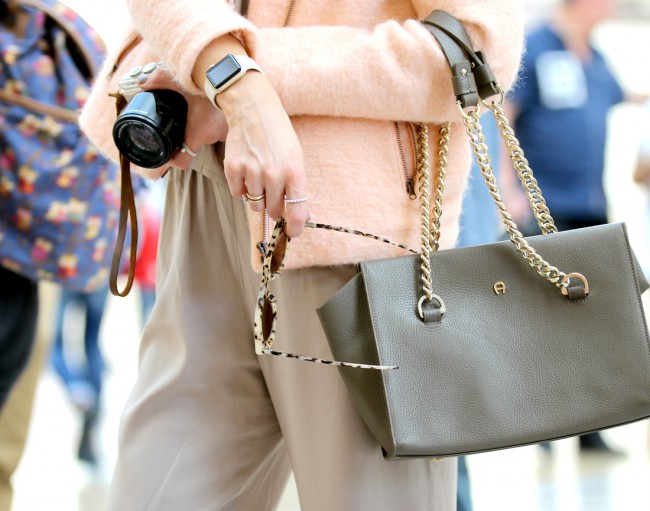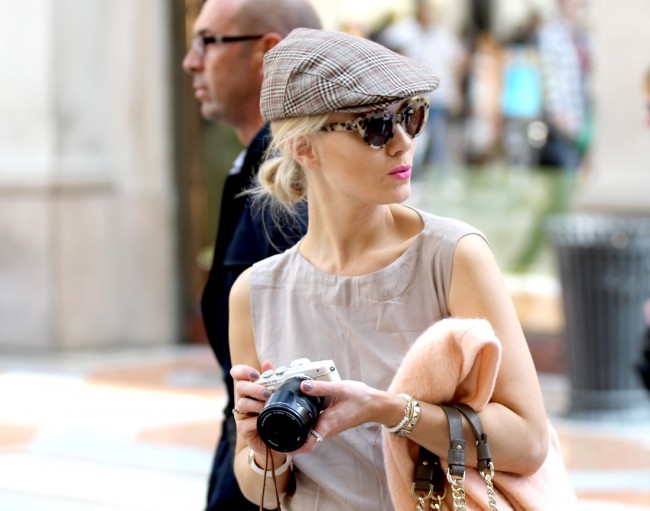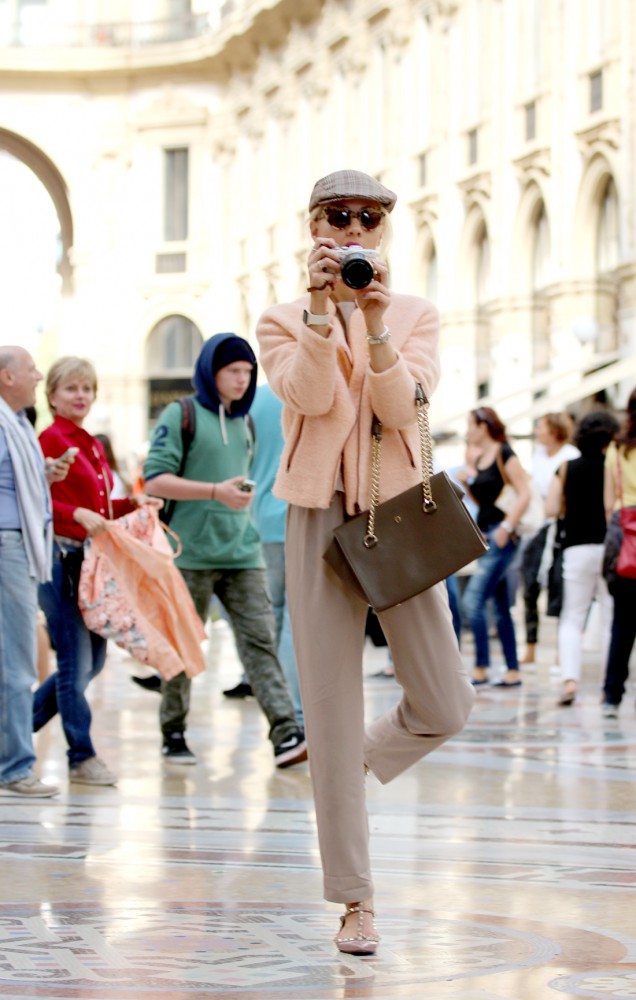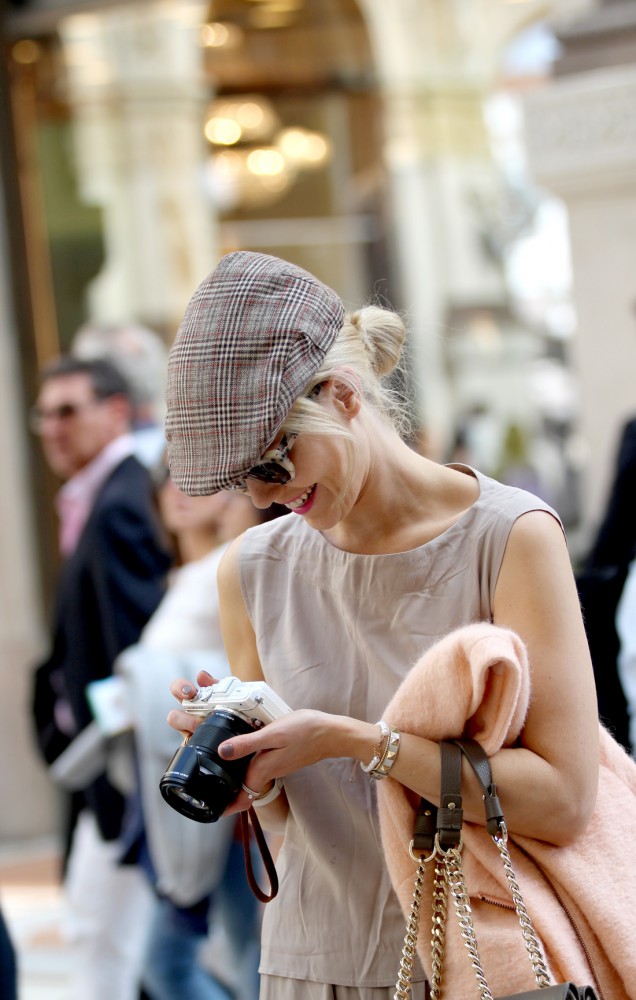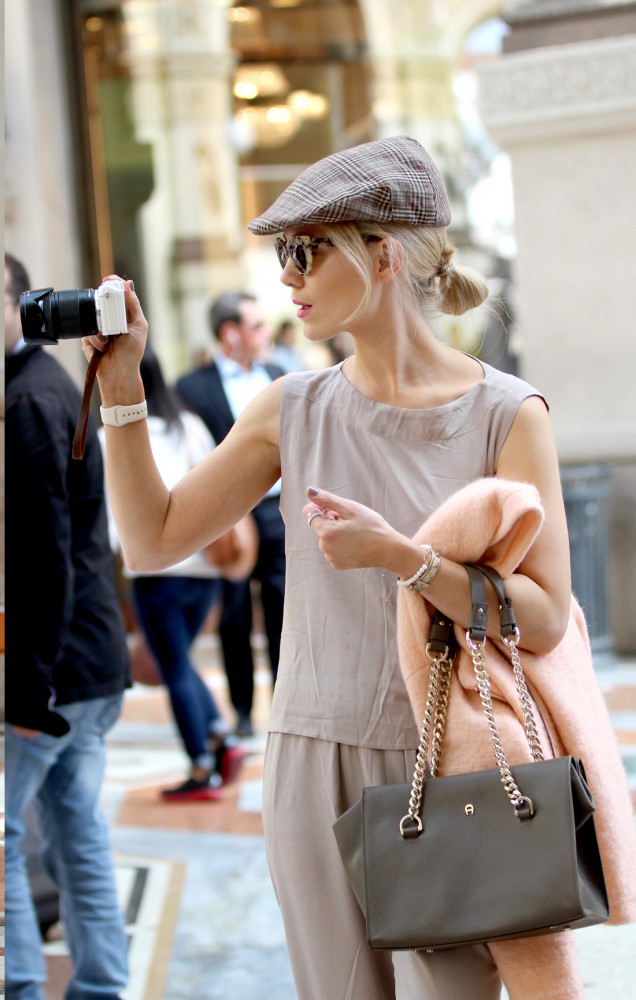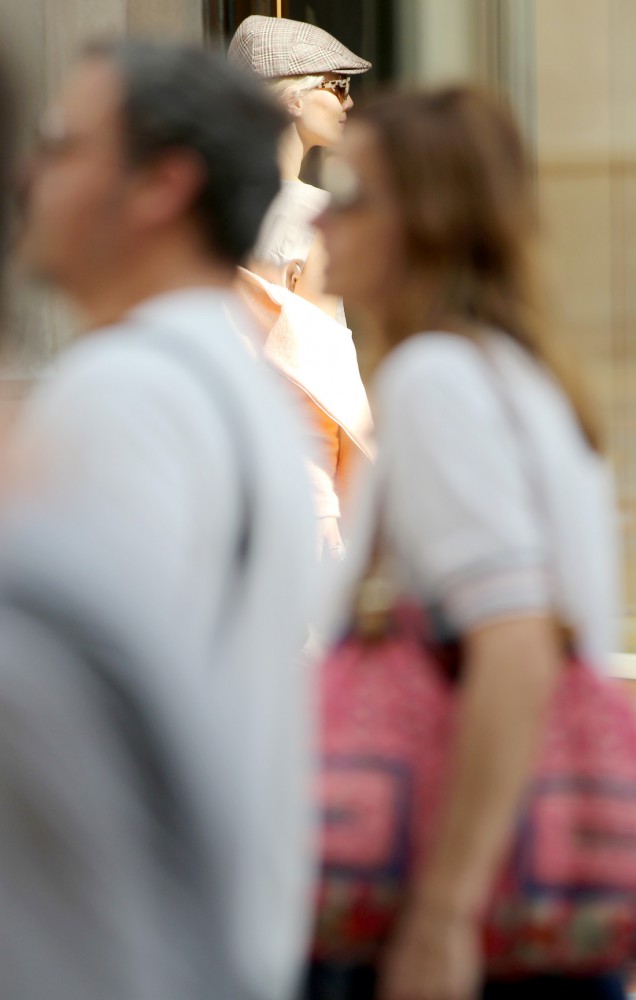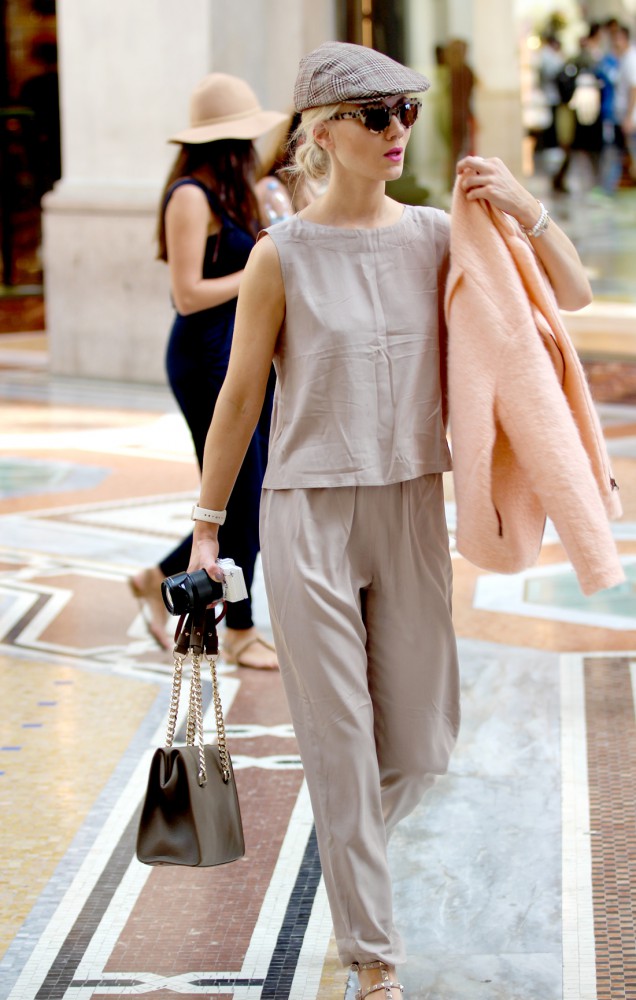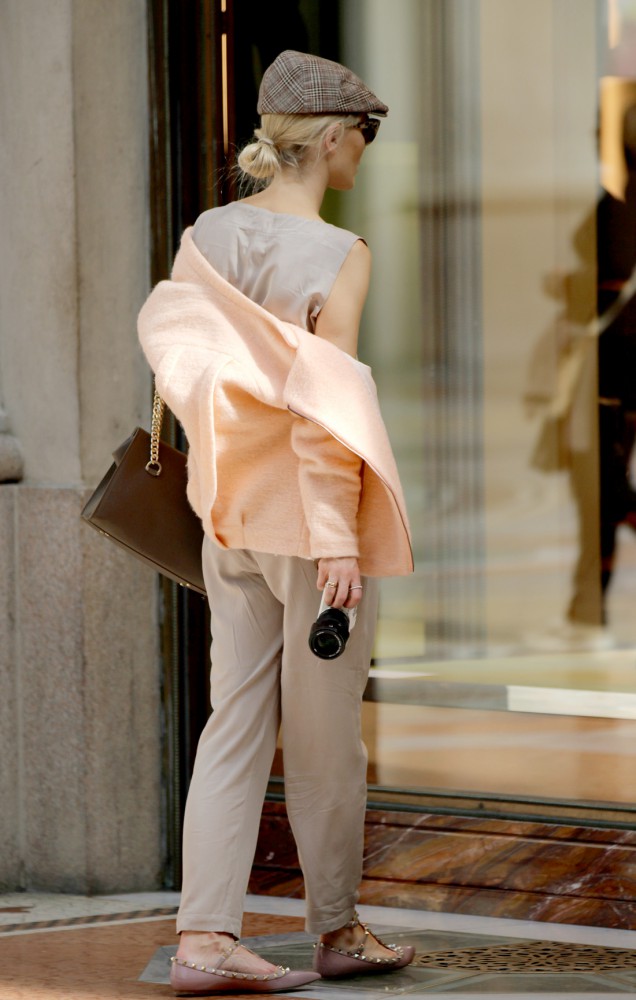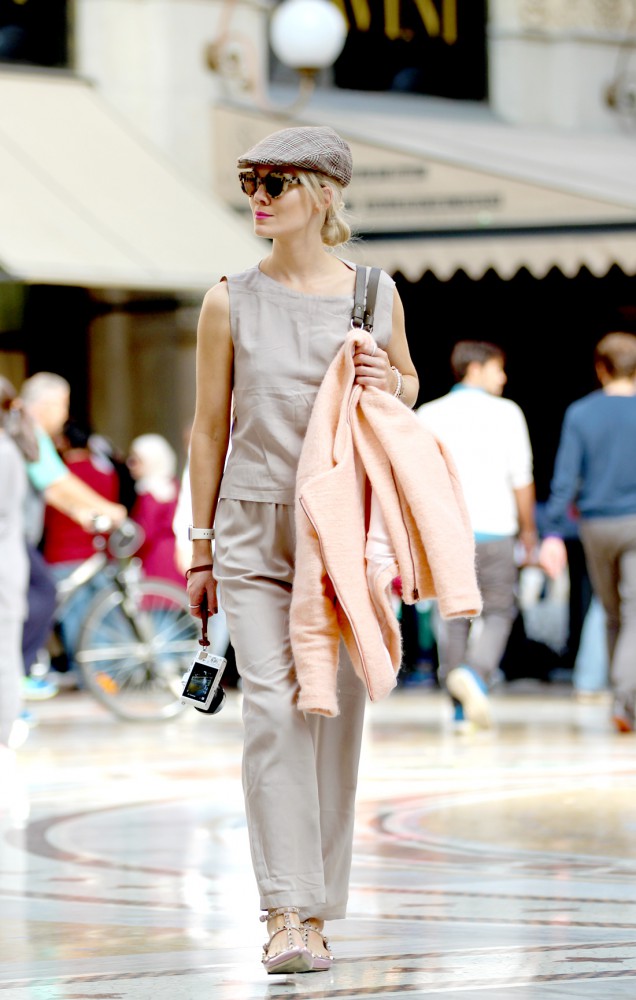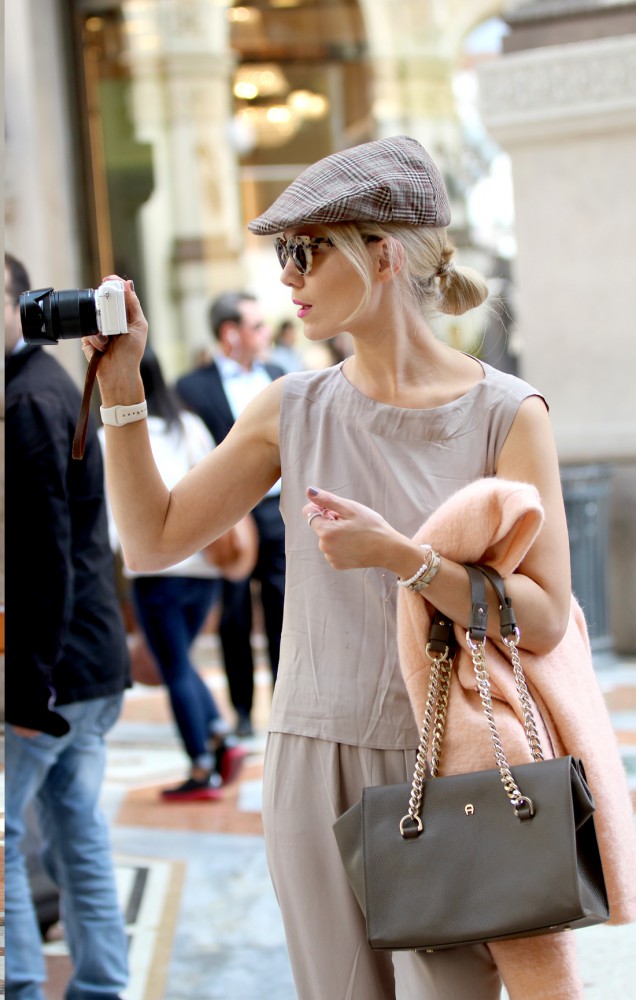 SHIRT AND PANTS BY JOHANNA JUNKER
SHOES BY VALENTINO
MADDALENA BAG BY AIGNER
SUNGLASSES BY ACE & TATE
HAT ZARA MEN
JACKET BY H&M (OLD BUT SIMILAR HERE AT EQUIPMENT)
BACELETS BY VALENTINO AND YANA NESPER
CAMERA OLYMPUS PEN E-PL7
Als wir vor zwei Wochen die Milano Moda Donna, die Fashion Week Mailands besuchten hatten wir noch etwas Zeit um durch die Galleria Vittorio Emanuele II, im Zentrum von Mailand zu schlendern. Sozusagen ein MUSS für jeden Mailand Besuch. Luxusboutiquen reihen sich unter den großen Bögen der Glaskuppel dicht an dicht wie an einer Perlenschnur.
Wer es nicht eilig hat sollte einmal stehen bleiben und die Menschen um sich herum wahrnehmen, das hat eine wahnsinnig entschleunigende Wirkung und es entstehen ganz nebenbei tolle Fotos.
Übrigens trage ich zu meiner Maddalena Bag von Aigner, einen Zweiteiler aus der ersten Kollektion von Johanna Junker. Aus dem gleichen Stoff aus dem schon mein Kleid in Berlin geschneidert war. Ich bin ganz hin und weg von dem zarten tragegefühl, als hätte man nichts als Luft auf der Haut! Bravissimo!
Eure Kate